Each Picfair Store is a standalone website (learn how to find the website address for your own Picfair Store here), so there isn't a central place where you can see the work of other photographers with Stores on the Picfair website.

However, we regularly share the work of photographers with Picfair Stores across our social media channels, including Instagram, Facebook and X (formerly Twitter), and we strongly encourage you to follow our channels to see photos from the Picfair community.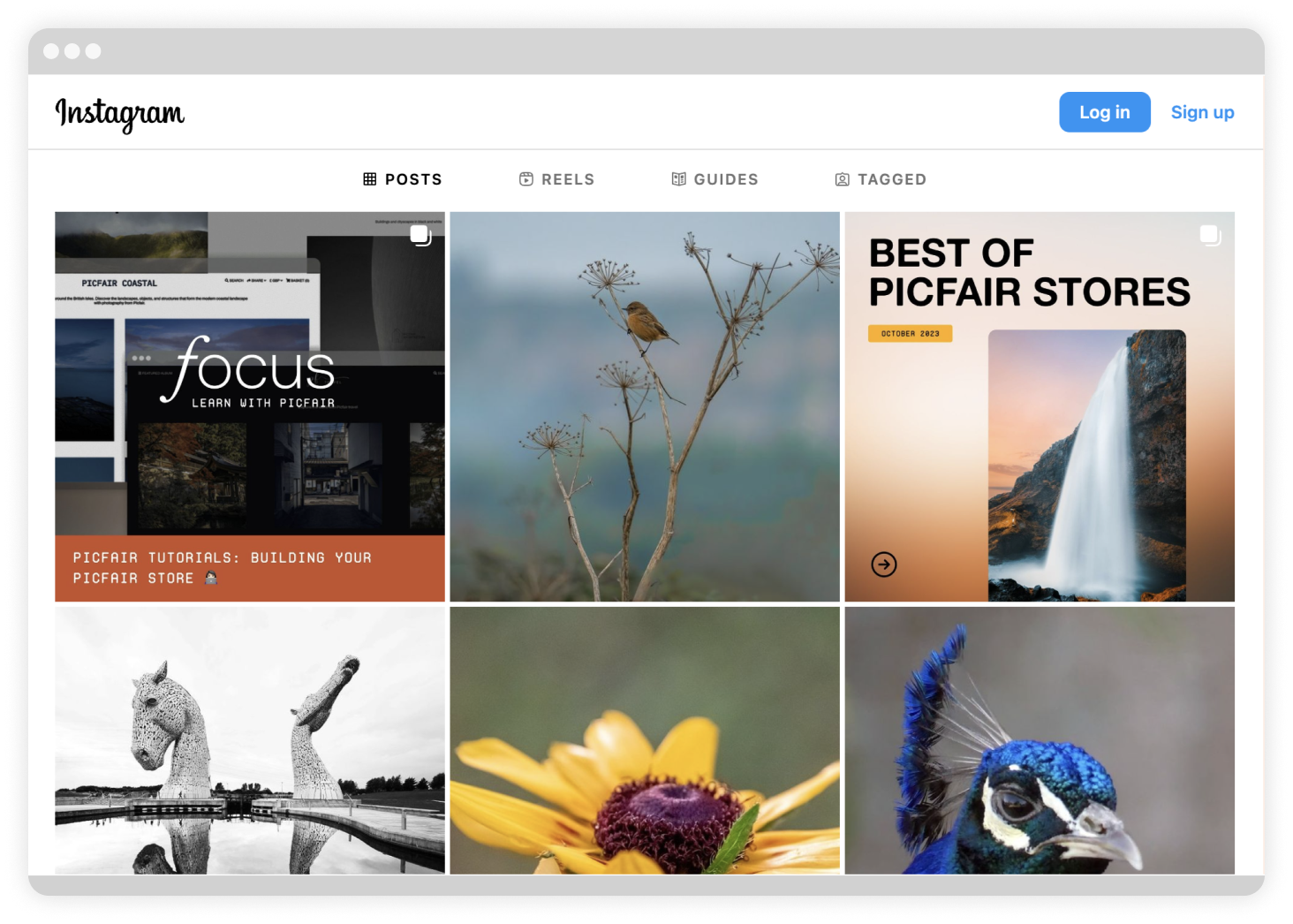 Also, on Focus - Picfair's education and resource hub - we publish a collection of "Sold on Picfair Stores" showcases every fortnight, where we highlight a curated collection of images that photographers have sold through their own marketing efforts.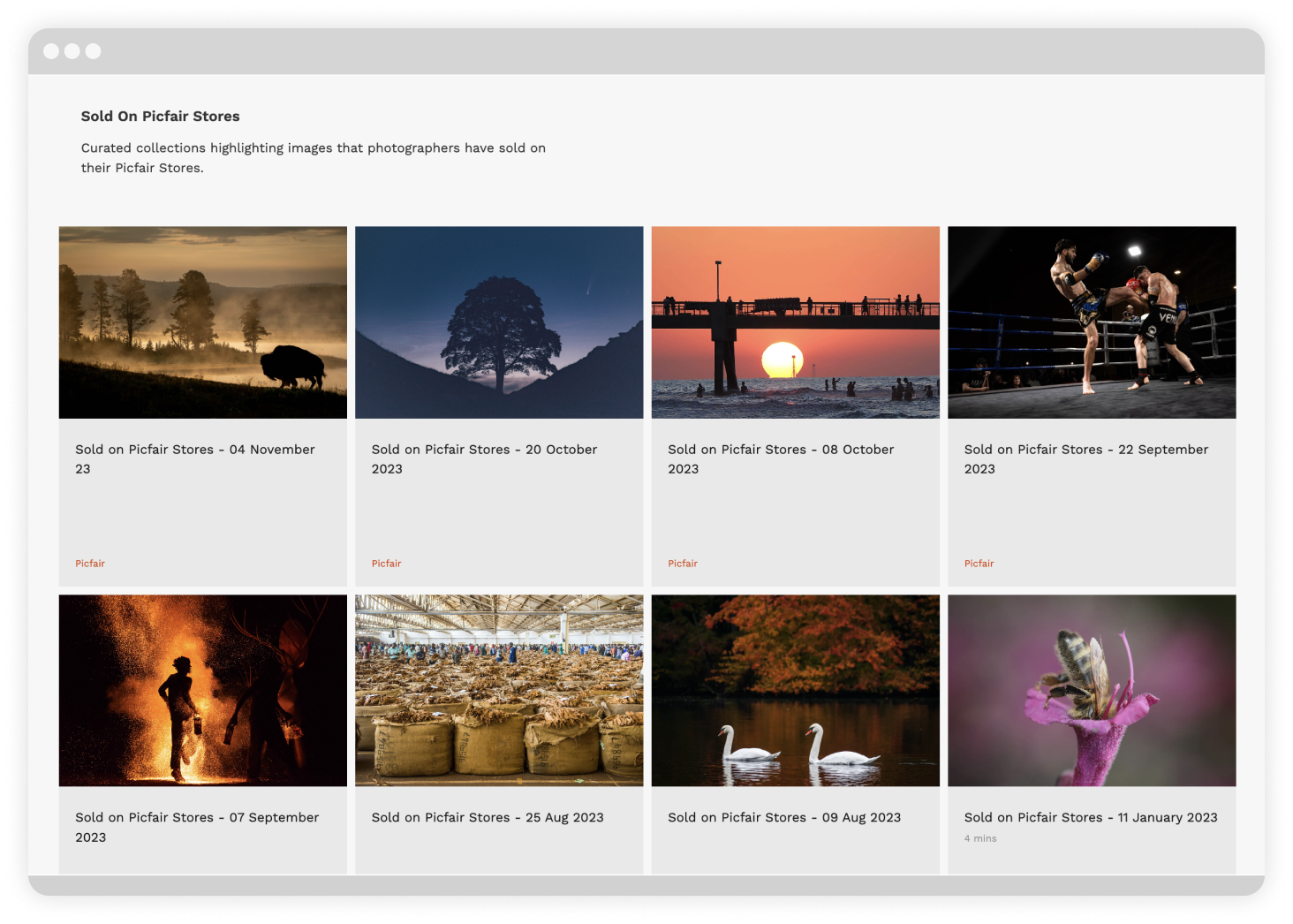 Additionally, we publish a monthly "Best of Picfair Stores" showcase, where we highlight some of our favourite images uploaded to Picfair Stores.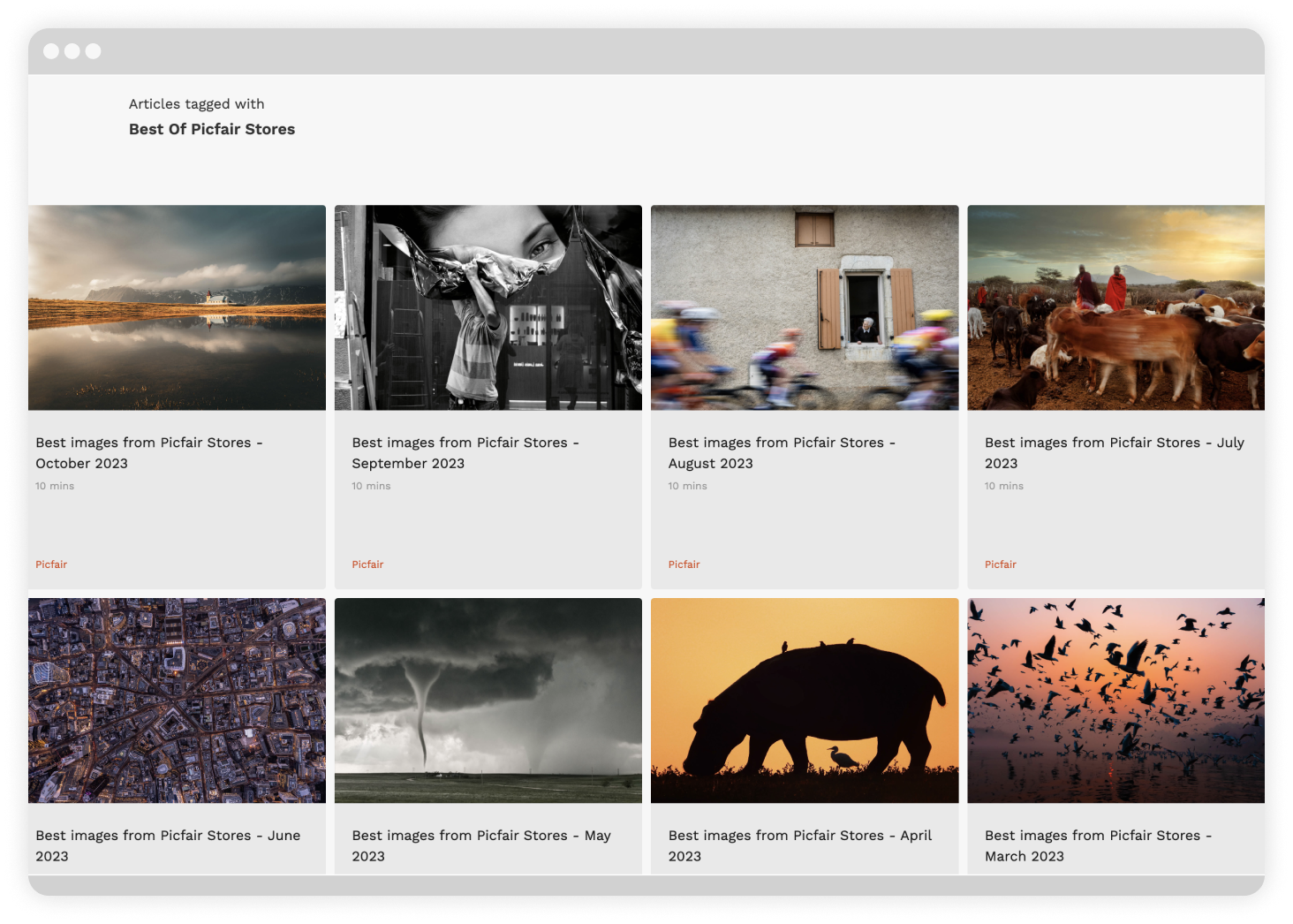 If you click on the photographer's name under the image in any of the Focus articles and galleries, you can view their Picfair Store.