If you are wondering what's possible with Picfair Plus, take a look at these spectacular examples.
Valentin Valkov is a prolific stock photographer from Bulgaria, who uses his Picfair Plus store to showcase his extensive collection of stunning images in curated themed albums. And to immediately set the tone for the Store, we're greeted with a spectacular welcome splash image, which also includes his handwriting-style logo, which is featured throughout the Store: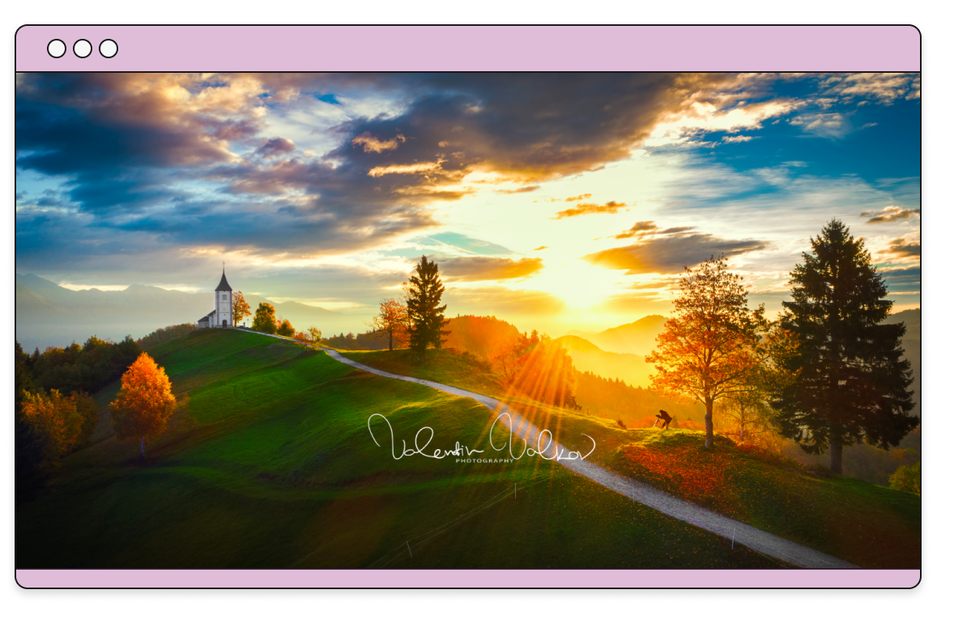 Valentin has also chosen to add his one custom watermark:
Take a look at Valentin's Picfair Plus store, here.
Conor Molloy is a wildlife, landscape and travel photographer who brings us his beautiful work in curated themed albums on his Picfair Store. One of Conor's areas of expertise lies within bird photography, and on his Store you'll find stunning ornithology-themed albums, each categorised by bird origin, making it a simple and enjoyable process to navigate Conor's comprehensive body of work:
We're also big fans of the themed logo, flawlessly fitting in with the overall theme of the Store:
Check out Conor's Store here.
Matthew Mallett is a photographer based in South East England, who uses his local area as a source of inspiration for his stunning photography. Matthew is a multi-disciplined photographer, his work focuses on a range of themes and subjects, from striking low-key architecture shots to sublime golden hour seascapes, and he uses his Plus Store to showcase his different styles of work in individual albums - beautifully displayed from his home page:
Check out Matt's stunning store, here.
Like many Picfair members, photography is not Sebastien's daytime job. Sebastien is a biologist, and therefore his stunning portfolio of wildlife and environmental photography comes as no surprise:
Sebastien describes wildlife photography as "more than bringing colours or design to a wall but rather it is an opportunity to tell a story. Good wildlife or landscape photography also creates an opportunity to raise environmental awareness that may even translate into improving animal and habitat conservation".
Explore Sebastien's incredible work on his Picfair Store, here.


---
If you're just trying your hand at selling your photography, our free Picfair Lite plan is the perfect solution. But if you want customization, your own logo, watermark, domain, the removal of Picfair branding and many then Picfair Plus is the way to go.

Want to see what you can do with Plus? Upgrade now!