If you ever forget your password you can reset it in a few quick steps.
Just enter your Picfair registered email address at this link here: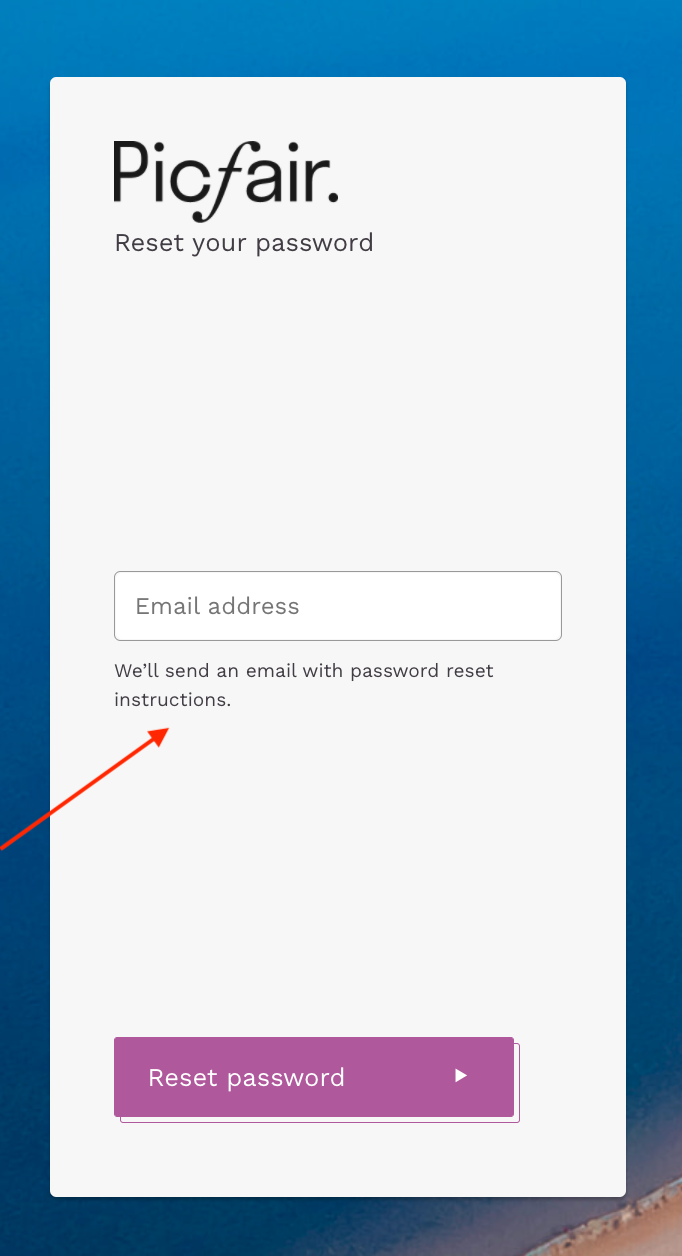 A new password email will then be generated for you.
Remember to check your spam and junk folder on the rare occasion the email redirects there!
If you have any trouble accessing your account, please contact us and we'll be happy to help.