Within your Image library, you can filter your images based on Status, Licence Type, Price, Image Size and Search for images based on their titles and tags.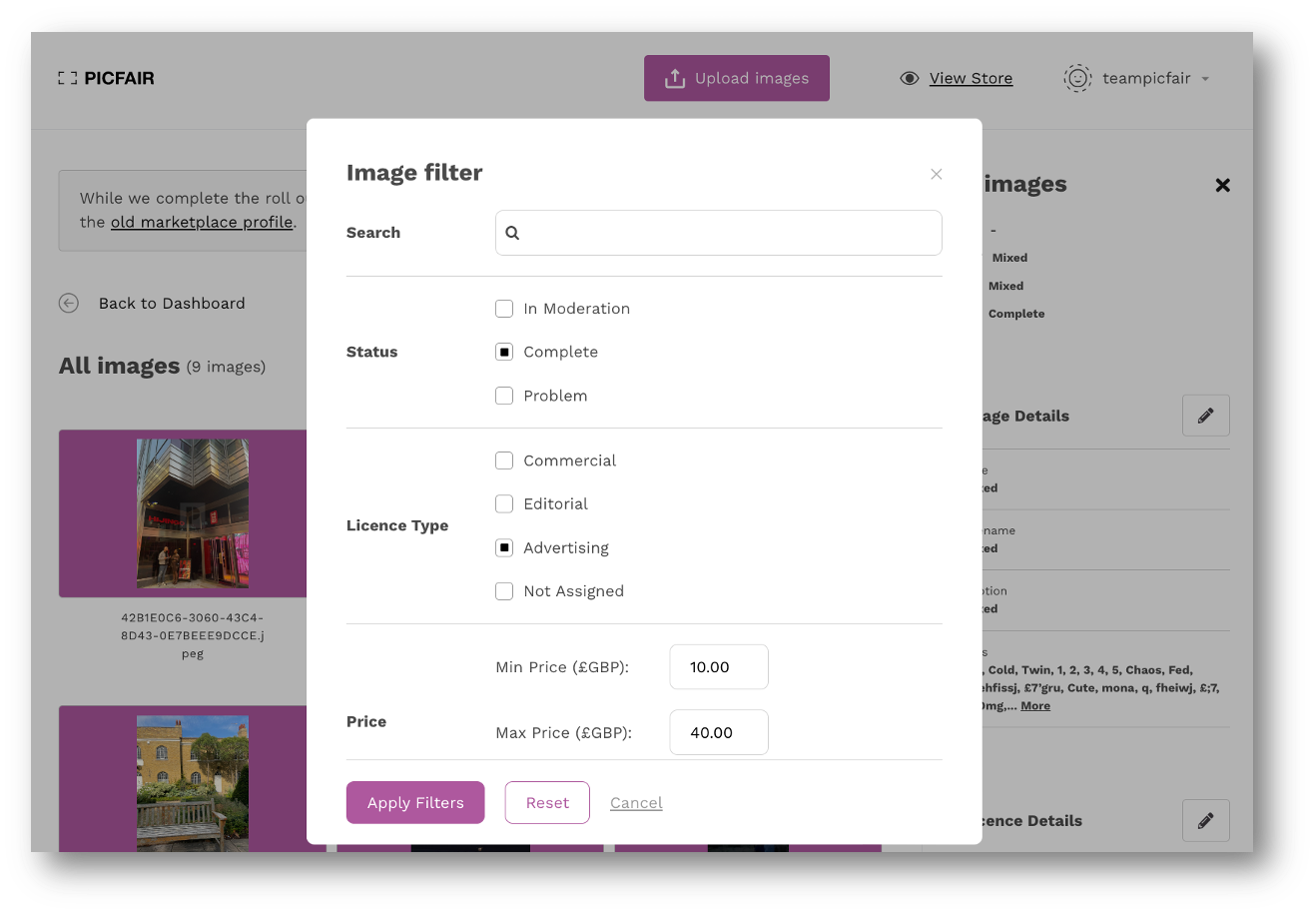 This filtering feature is available to photographers using desktop or mobile.
Let's take a closer look:
Status: Filter images based on whether they have been moderated successfully, are currently in moderation or have been moderated but have been flagged due to a problem. More on the moderation process here.
Licence Type: Here, you can review the licence types assigned to your images from Commercial, Editorial and Advertising. You can also see which images haven't yet been assigned their licences yet. More on Licences here.
Price: Input different price ranges to review the different prices you have set for your images. You can learn more about editing image prices here.
Size: Handy for photographers who have opted their images into prints, use this feature to review any images within a certain resolution range. We recommend photographers upload images with dimensions of 5000-6000px and above along the longest edge to open up all the print sizes we currently offer. More on this here.