The way images and albums are displayed on your Store can be set up under your Store dashboard's Content & Organisation section.
Within your store settings, you'll have different display options and can choose more than one option for your Store: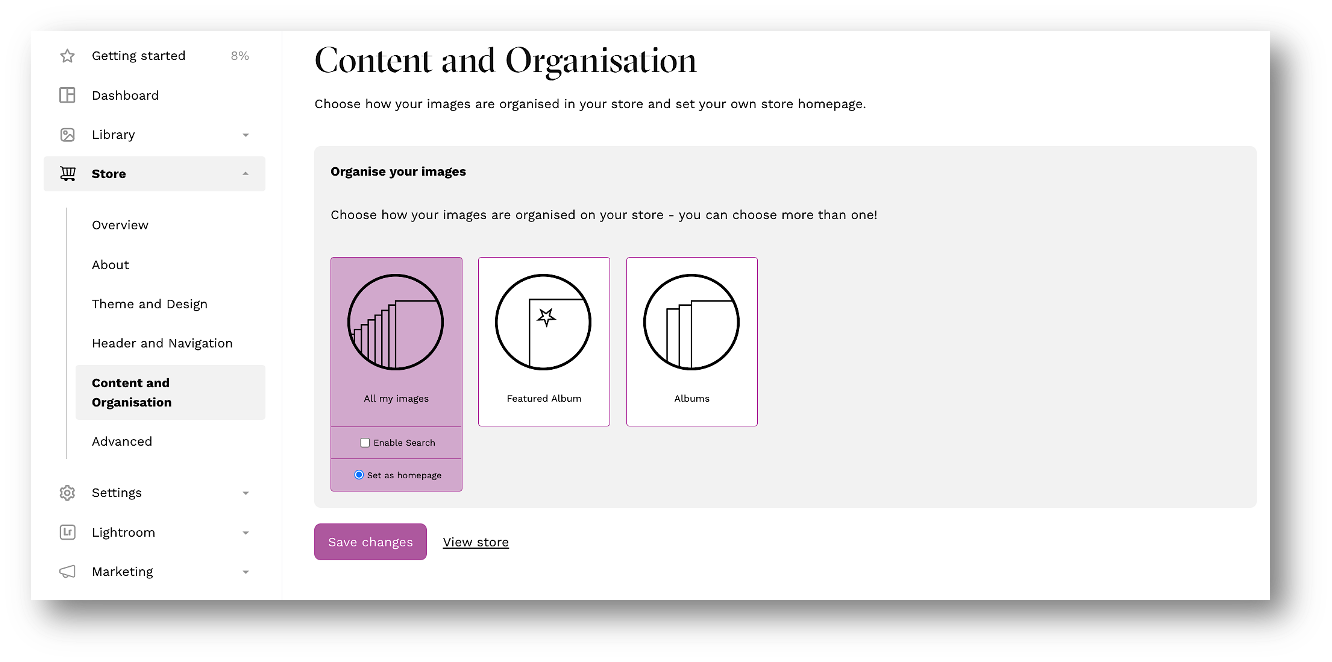 Featured Album
With a Featured Album, you can set one of your albums to have its own dedicated link on your Store menu. This is ideal for displaying a curated selection of images on your Store homepage, so your images will appear exactly how you want them to look.
You can select all your Albums or Featured Album to appear on your homepage. Here's an example of a featured album displayed on the homepage of a Picfair Store:

Albums
Here you can choose to display all the albums you have created on your Store: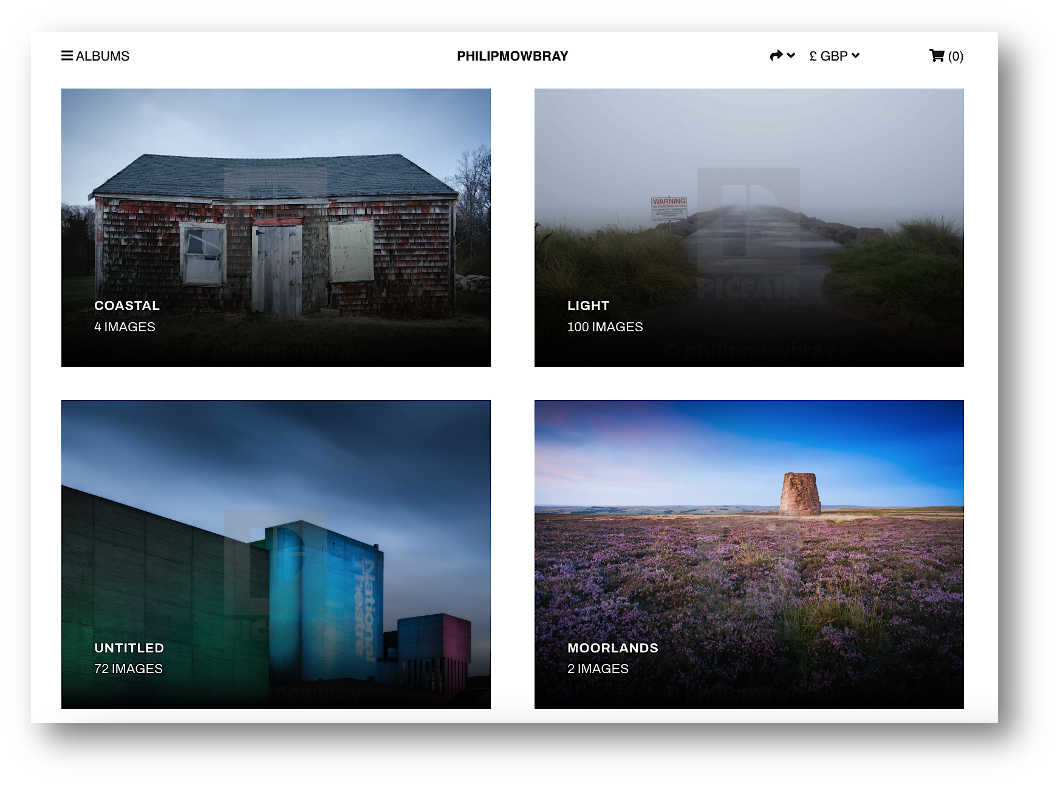 Please note that if you wish to display an edited selection of images only with albums, this will turn off the in-Store search.