Easy to create and edit in a few simple steps from your Dashboard, Picfair Plus users can organize their images into albums.
Albums are fantastic for showcasing images in a preferred order, as themed collections and for displaying a curated collection of images on your Store's homepage.
All albums can be managed and created from your Dashboard: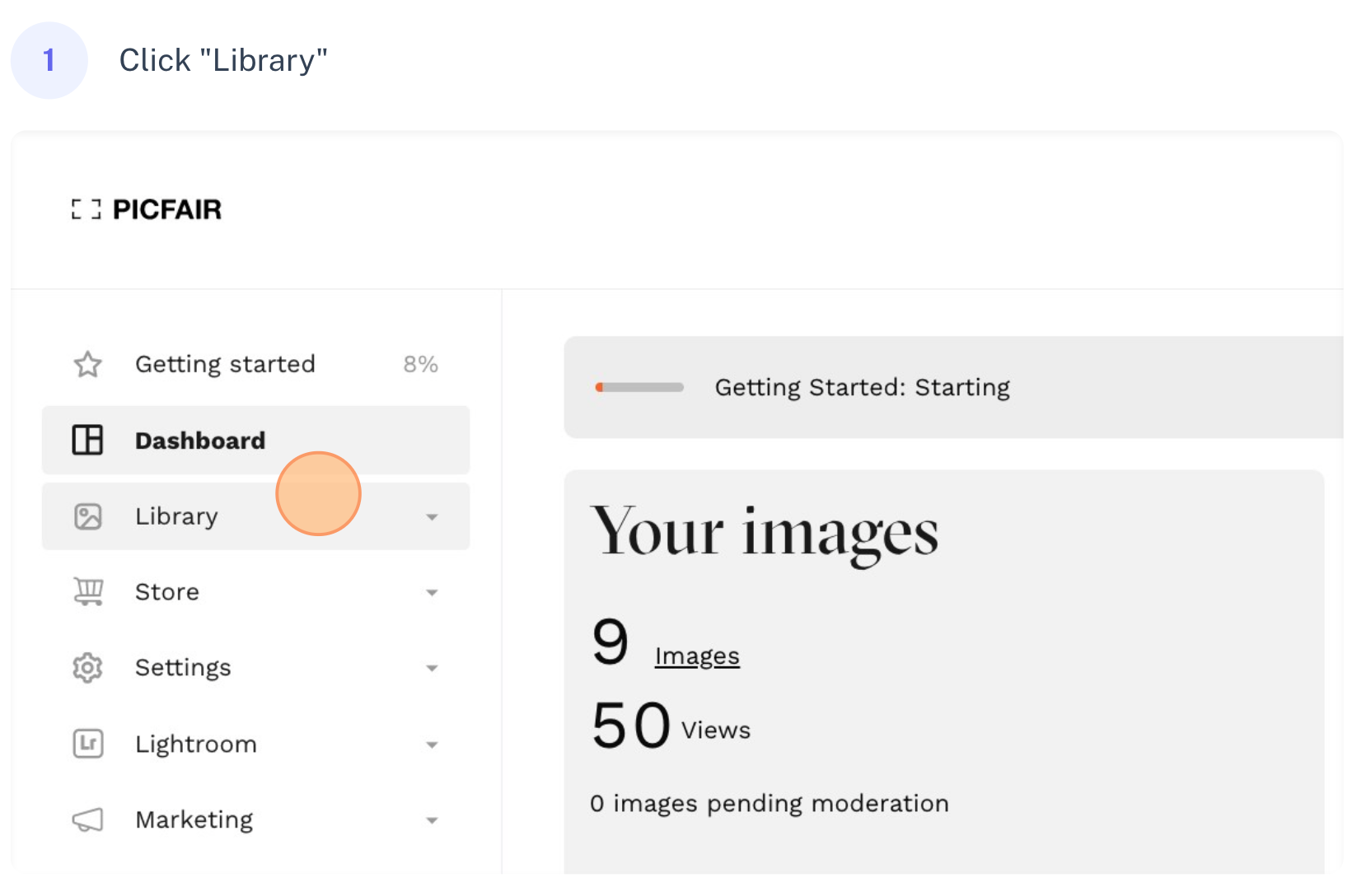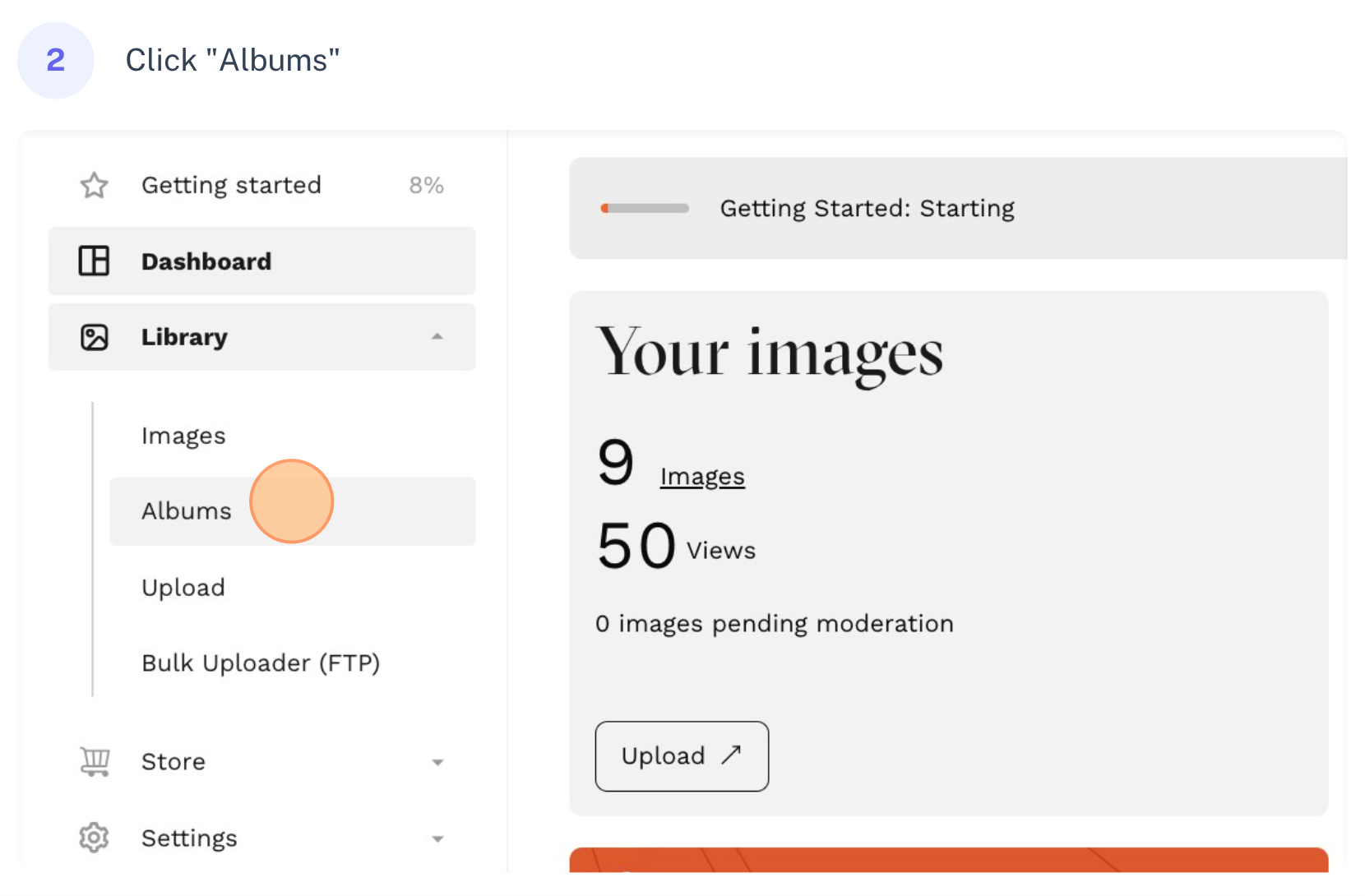 You'll then be directed to the Albums Management interface.
This FAQ section will cover more guides on using the new Albums Management interface. We recommend reading the guides and testing out the new features in this section to familiarise yourself. If there's anything we've missed, please don't hesitate to contact us.