Picfair's new fast-track upload page lets you add images to your store quickly and easily.
All you need to do is set a price - you can choose to add titles, captions and tags via your image library after upload!
Step 1 - Select 'Upload' from your dashboard or header.
Access the upload page from the button on your dashboard or in the header of your account.

Step 2 - Select your images
Select your images via a file browser, or 'drag and drop' them from another location on your device. To select image from different locations, just select 'add more' in the next step.
A reminder to check our Image Upload Guidelines for what we can and can't accept before you add your images.

Step 3 - Review your images to upload
The images you've selected to upload will be listed, you can choose to add more, or remove any images you don't want to upload via the 'x'. When you're happy with the list, select 'Add Details'.
Step 4 - Add a price and optional album and tags
You'll be asked to add a price for the batch of images you're uploading. This can be the default price you set in your account settings, or a new price. You can change the price at any time via your image library, so don't worry if you want to change it or set different prices for each image later.

To add the images you're uploading to an existing album, select the album from the drop-down list. If you want to upload into a new album, you can do this after upload via the Albums Library.
You also have the option to add tags - we recommend doing this to make your images easier to find in your image library and in your store, but it's entirely optional! To add tags, type each tag in the box making sure you add a comma between each word (eg. tag1, tag2, tag3).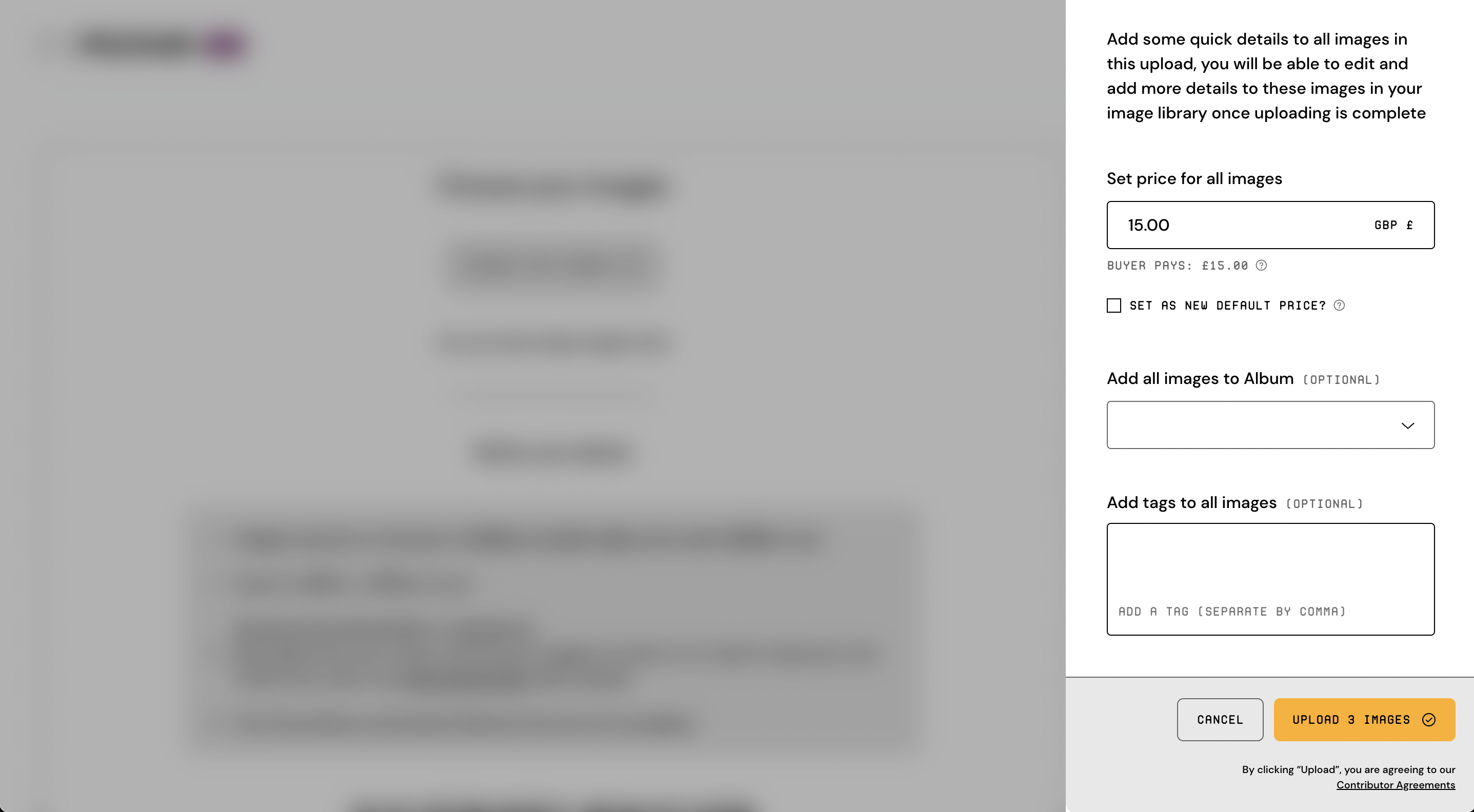 Step 5 - Upload your images!
You can now select 'Upload' to add the selected images to your store. If you want to cancel the upload, just select 'Cancel'.

Step 6 - Upload complete! Review your upload summary and head to your Image Library
You'll see your upload in progress and a summary when the process is complete.
You can now choose to upload more images or go to your image library where you can review and edit your images!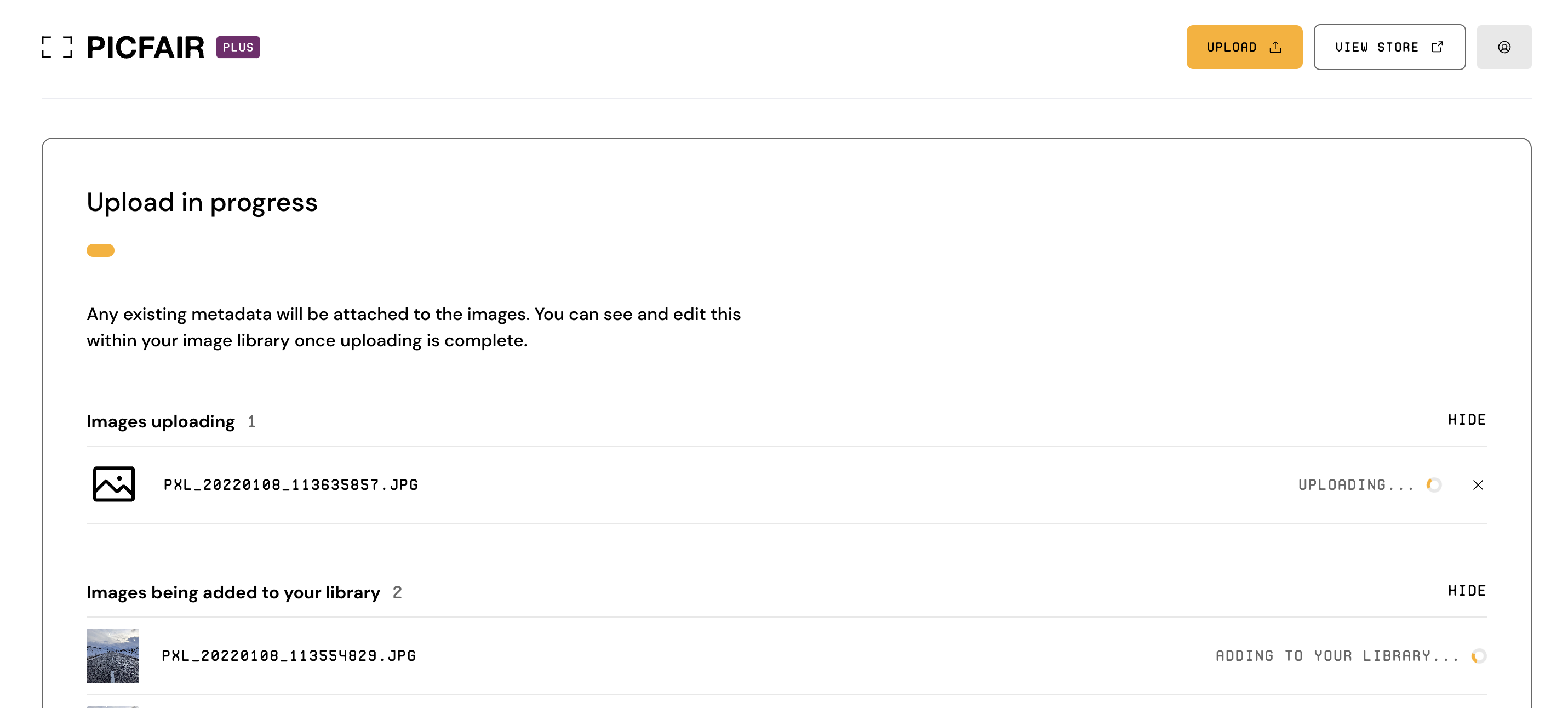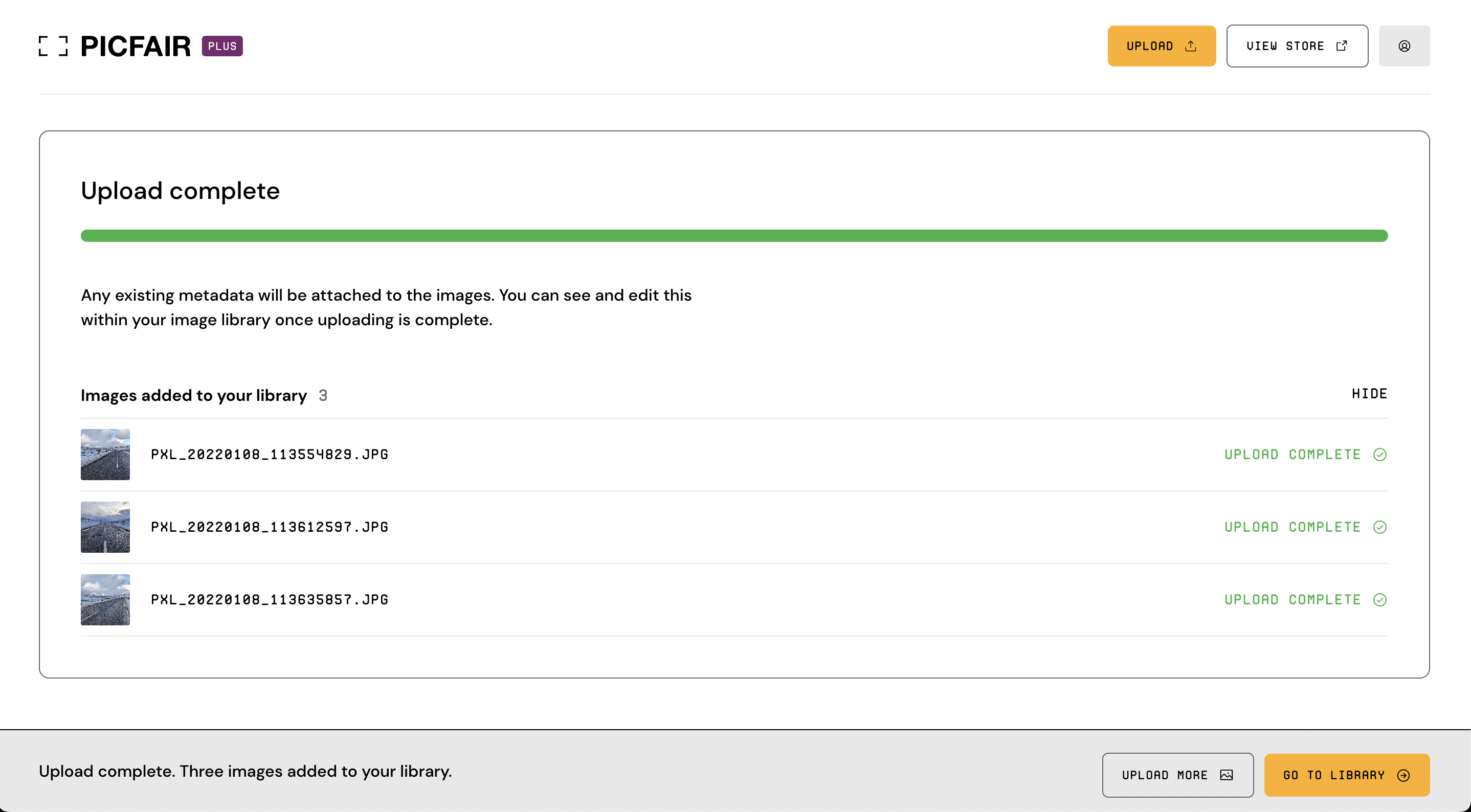 Useful links: